Sábado!!
al fín, la semana ha sido intensa, mucho trabajo grabando los capítulos
pero el añorado sábado ha llegado y además es sábado de outfit.
El look de hoy es algo básico ya que estamos hart@s de ver
el blanco y negro por todos sitios, pero dentro de los colores básicos
podremos utilizarlo para patearnos una ciudad o bien para salir una tarde a tomar
algo con amigos.
Aquí van las fotos, la falda/pantalón de este outfit es uno de los mayores triunfos de
Zara para esta temporada, en blanco y en negro es una opción perfecta para miles de looks.
Saturday!!
finally, the week has been intense, a lot of work recording the chapters
but missed Saturday has come and it's Saturday outfit.
Today's look is simple, because we are tired of seeing
black and white all over the place, but within the basic colors
we use it to kick us a city or to go out one evening to take
something with friends.
Here are the pictures, skirt / pants for this outfit is one of the greatest triumphs of
Zara this season, in black and white is a perfect choice for thousands of looks.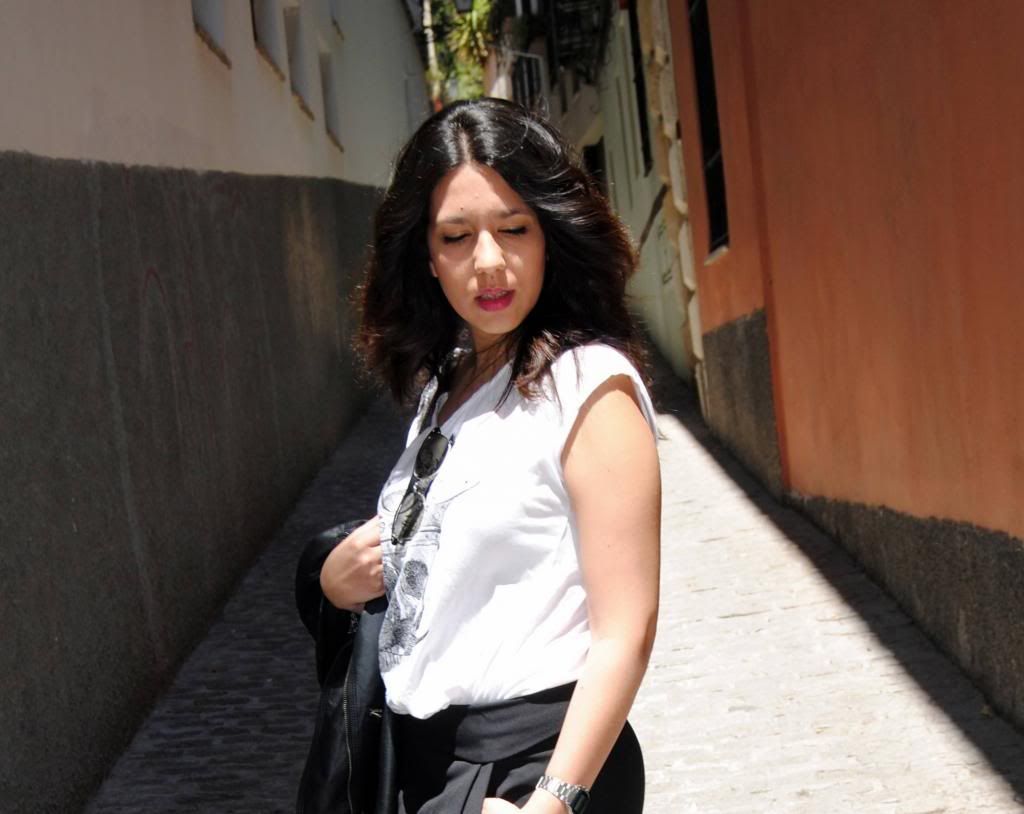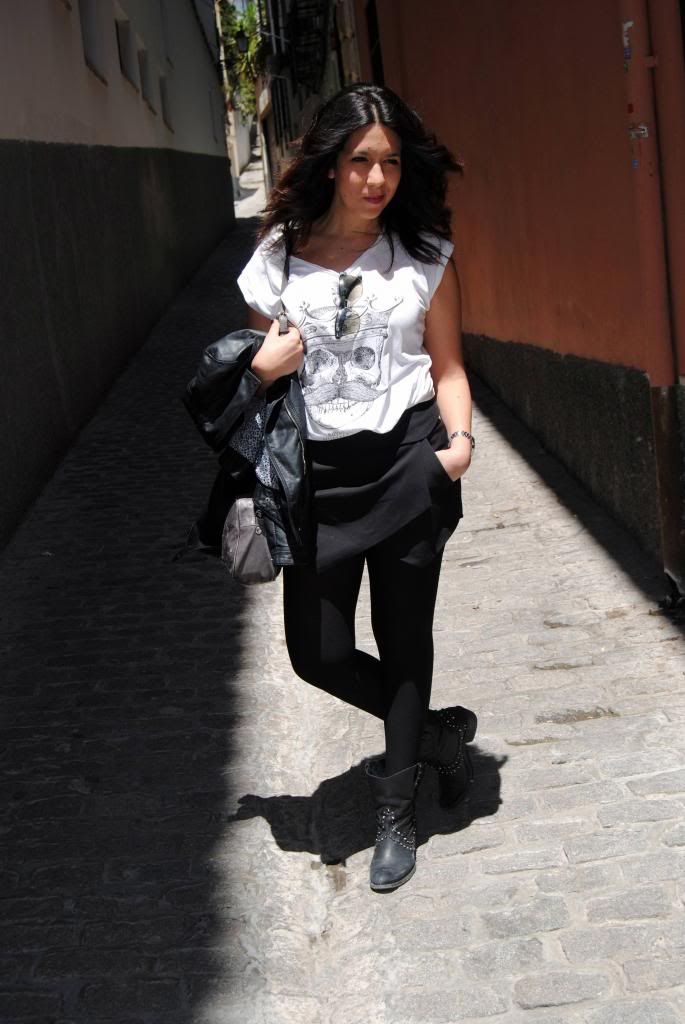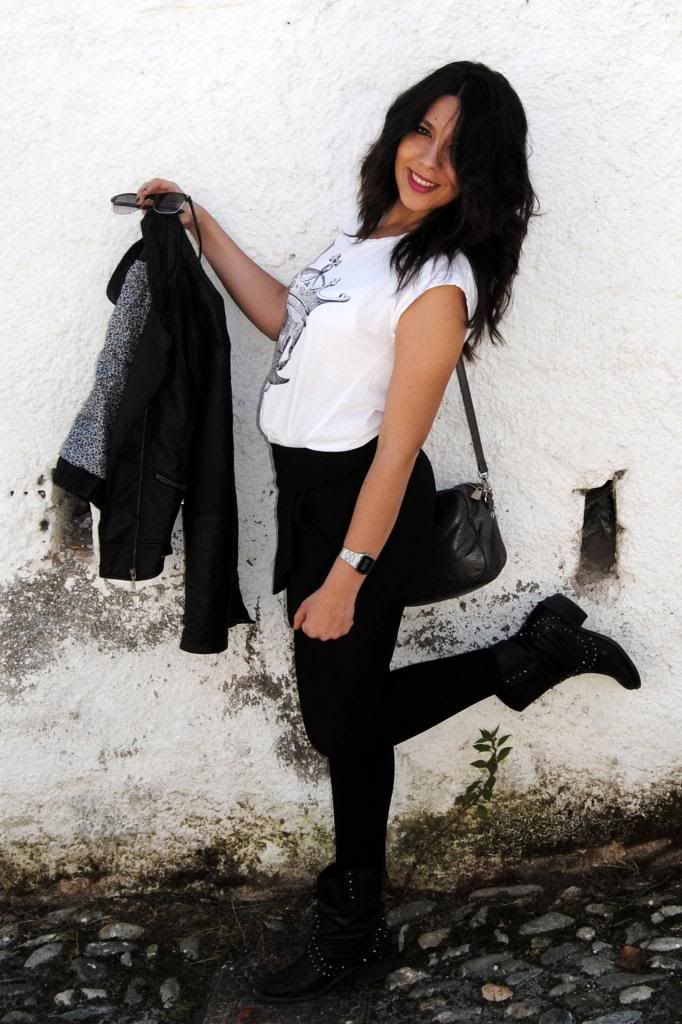 Camiseta/t-shirt: Lefties (New collection)
Falda/ skirt: Zara (New collection)
Botas/ boots: Bershka (fall/winter 2013)
Chaqueta de cuero /leather jacket : Zara Trf (fall/winter 2013)
Bolso/ bag : Bimba&lola (fall/winter 2013)
Relok /clock : Casio
Bueno amig@s!
que pasen feliz sábado
desplieguen las puertas de sus armarios y
a ser originales!
¡¡A abrir el armario!!
friends!
Happy Saturday
and don´t forget
open the closet!
También podeis seguirme en
y en instagram:
cualquier pregunta ya sabeis:
Mil gracias y Mil besos